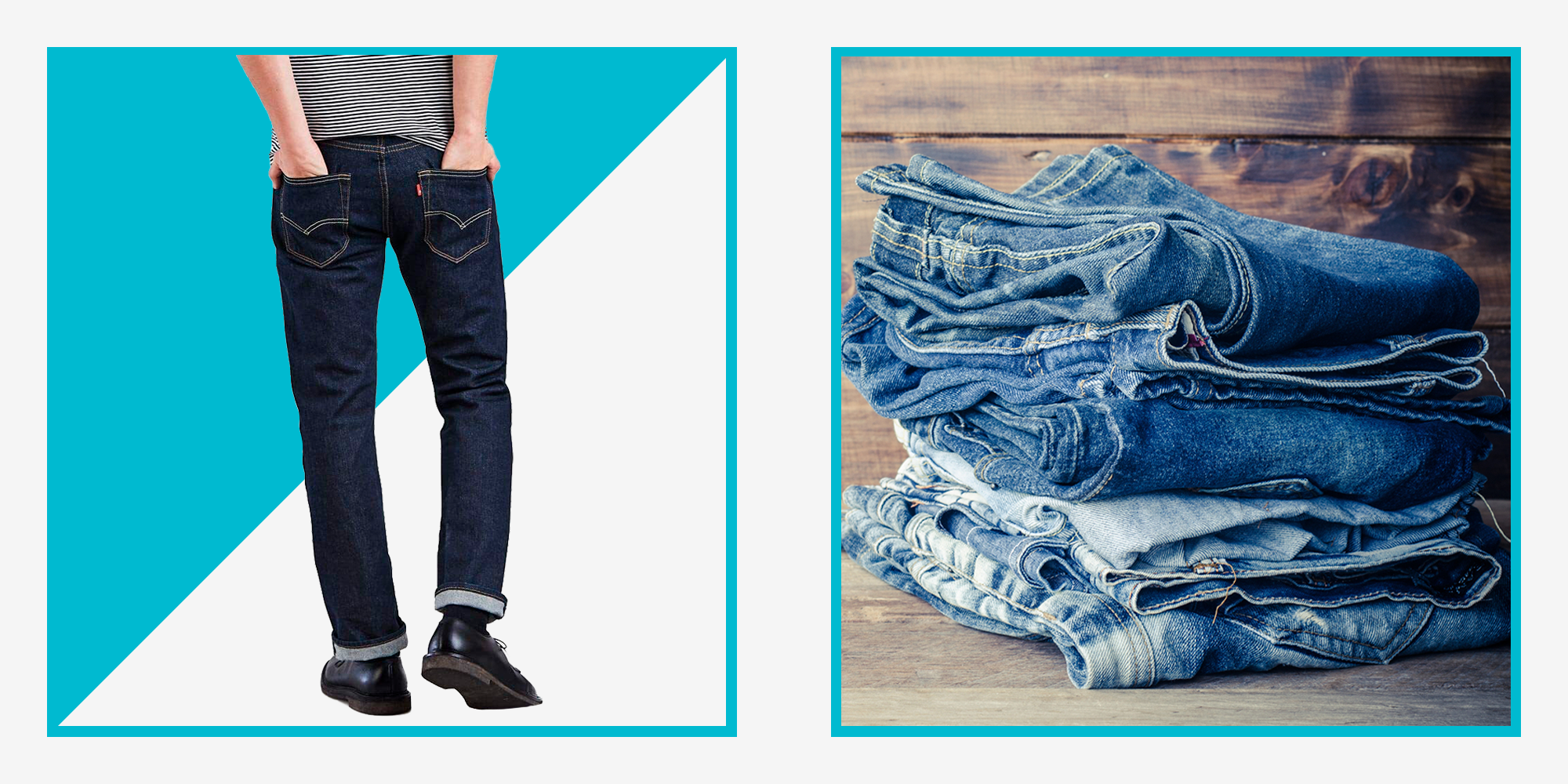 Levi's; Getty
If we had to choose one item of clothing to wear everyday for the rest of our lives, you'd better believe we're opting for some Levi's jeans.
Trends come and go, but certain classic wardrobe items have earned their keep as we wear them year after year. Levi's jeans are at the top of that list of tried-and-true basics. What other piece of clothing takes you from winter to summer and office to happy hour? We'll wait.
Levi's has been (literally) covering our asses for more than 150 years, perfecting the art of denim and becoming an American cultural icon in the process. Cult favorite styles like the 501 are as popular now as when they were created, but Levi's also changes with the times, incorporating slim fits and jeans with stretch into their arsenal that we can't get enough of.
But it's their classic jean styles that make up the bulk of our wardrobe. Amazon stocks a ton of them, and we've selected some of our favorites to spruce up your fall wardrobe. All are best-sellers or have been selected as "Amazon's Choice" and will definitely become your next go-to pair.
The best part? All of these jeans are under $50 right now. Sale prices vary, depending on size for each fit and wash, so start with our recommendations and then do a little digging around on your own for the best deal. Happy hunting.
Signature by Levi Strauss & Co. Men's Regular Fit Flex Jeans
amazon.com
$24.99 
$19.92 
Dad jeans are cool again, guys. Gen Z can't get enough of the relaxed, light wash look to pair with fresh kicks for a very 2021 style flex. Even if you're not into denim trends, who would pass on a comfortable pair of jeans for less than $20? That's too good to pass on! 
Levi's Men's 512 Slim Taper Fit Jeans
amazon.com
$69.50
$41.70
A good pair of distressed jeans goes a long with with endless outfits opportunities. For under $45, you might want to stock up on a couple pairs. 
Levi's Men's 505 Regular Fit-Jeans in Black
amazon.com
$59.50
$27.50
The best part about colder temperatures? Black jean season. This pair is super flattering and goes with literally every shirt in your closet.
Levi's Men's 511 Slim Fit Stretch Jean in Throttle Stretch
amazon.com
$69.50
$43.92
A medium blue denim wash should be a required article of clothing for every guy. Wear these with a hoodie on the weekends or a button-down to work.
Levi's Men's 501 Original Fit Jean in Rinse
amazon.com
$59.50
$37.90
Levi's 501 jeans are about as classic a pair of denim as it gets and are designed to last forever. At under $50, thats a solid investment in our opinion.
Signature by Levi Strauss & Co. Black Skinny Fit Jeans
amazon.com
$27.99
$26.29
Did we mention how much we love a black jean? This pair has some stretch so they're almost as comfortable as wearing sweatpants but actually okay to wear in public.
Levi's Men's 511 Slim Fit Stretch Jean in Gray
amazon.com
$69.50
$39.97 
A slim-fit jean looks great on and a dark gray wash makes these jeans appropriate for nighttime activities. Wear them on your next date.
This content is created and maintained by a third party, and imported onto this page to help users provide their email addresses. You may be able to find more information about this and similar content at piano.io