Fortnite Season 5 has brought enlightened skins back to the game. Here are all of the level requirements you need to unlock them.
Published
2 seconds ago
on
Fortnite Season 5 has brought Enlightened skins back to the game for players who exceed level 100. Here's how to unlock all of them.
Fortnite Season 5 made some significant changes to challenges – the likes of which haven't been seen since the early days of the game.
Instead of collecting floating rings, visiting random locations, and dancing in specific spots, we're completing challenges for playing the game; getting shotgun eliminations, traveling on foot, and dealing damage.
This probably isn't a universally positive change for all players, but the overwhelming feedback indicates that most Fortnite players like the new challenges.
Enlightened skins have returned this season, as well, allowing players to unlock Sapphire, Topaz, and Zero Point styles for each of the Battle Pass skins – except for Mando. Here are all of the levels you need to hit if you want to unlock all of them.
Season 5 Enlightened skins level requirements
You will need to reach level 250 if you want to unlock all of the skins, with a new style being unlocked every 10 levels after hitting level 100.
The following breakdown shows the level requirements of each type of Enlightened skins, along with the order at which you'll unlock them.
Sapphire level requirements: 110 – 150
Topaz level requirements: 160 – 200
Zero Point level requirements: 210- 250
The good news is that there's a lot more XP to be had this season than there has been in the past. At least, you won't need to hunt for XP coins, as was the case in previous seasons. All of the XP is available through quests that are easily viewed through the Quests Tab.
Additionally, you can look at how all of these skins look before unlocking them – something that wasn't possible in past seasons. Good luck reaching level 250 by the end of Season 5!
IMG Credit: Its Shatter
The Dub, one of the new shotguns in Fortnite, has an interesting feature (or glitch) that removes the shotgun-switch delay.
Published
1 day ago
on
December 8, 2020
A new glitch or feature has been found in Fortnite season 5, allowing players to use the old "Double Pump" strategy from back in the day.
Fortnite Season 5 has introduced a couple of new shotguns into the game. The first is the Dragon's Breath, which is widely considered the game's weakest shotgun. It has nice features and deals decent damage, but the magazine size and reload speed hold it back.
The other new shotgun is a rework of an old classic. The Dub is a double-barrel shotgun with the knockback effect of a Flintknock Pistol.
The Dub has been a far rarer sight on the Fortnite battlefield because of its rarity. It's one of the new Exotic weapons that require you to buy it from an NPC. It's quite expensive, but players will likely begin to be able to afford it later in the season.
One thing that's different with The Dub, however, is the shotgun cooldown timer that it has. For those who don't know, this cooldown was added early in Chapter 1 to remove the "Double Pump" and "Pump-Tac" combinations.
This cooldown doesn't seem to apply to The Dub. Players can use it alongside a Tac or Charge without worrying about any delay, as shown by YouTuber, OrangeGuy, below.
Later in the season, as Gold stashes begin to grow, we'll probably see more and more players rocking The Dub and other Exotic weapons – especially if this feature or glitch remains in the game.
Now, we have the question of whether or not Epic intended this to be the case. We tend to think it's not intentional, or else they would have given the Dragon's Breath the same feature – making it far more viable.
It looks like we'll have to wait and see if Epic address the problem. If they do, it was a bug. If they don't, then the developers could be experimenting with this shotgun delay – which we think is a good thing.
Contrary to popular belief, there is another mythic weapon in Fortnite Season 5: the Mythic AK. Here's where you can find it along with an RPG.
Published
5 days ago
on
December 4, 2020
Fortnite Season 5 has another Mythic weapon hiding in the swamp. Here's how to get a Mythic AK and RPG in Fortnite Season 5.
When Fortnite Season 5 was first released, players assumed that The Mandalorian was the only NPC carrying a Mythic weapon. After all, he was the star of the Battle Pass and had the most distinct location on the map.
After a few days of playing, players discovered that there's another weapon hiding outside of Slurpy Swamp. Ruckus is wandering around Hydro 16 holding the Mythic AK from Season 3 along with one of the only RPGs in the game.
Naturally, this is a potent combination and a force to be reckoned with. The good news is that Ruckus doesn't seem to spawn right away. In our experience, he waits about a minute before spawning, giving players a chance to land, loot, and duke it out with one another
Ruckus is just another boss in Fortnite. He doesn't offer bounties, quests, or rewards. Don't overthink it; jump in and eliminate him.
You can find Ruckus patrolling anywhere in the Hydro 15 area – the factory just below the Dam to the east of Slurpy Swamp. Finding and killing him is a part of the weekly challenges, as well, so you can walk away with some free XP to go with your RPG and Mythic AK.
Kratos from God of War has made it to Fortnite. Find out how to unlock the Armored Kratos style for free in Season 5.
Published
5 days ago
on
December 4, 2020
Kratos has landed on the Fortnite island, but his single style isn't his only form. Here's how to unlock his Armored outfit.
After a full season worth of crossovers, Epic slowed things down with Fortnite Season 5. The new season was released with only one crossover character in the roster: The Mandalorian.
It only took a couple of days for Epic to add to their Season 5 crossover roster. On December 3, Kratos from God of War came to the Item Shop. This preceeds the rumored addition of Master Chief from the Halo franchise.
Although God of War is a Playstation exclusive video game, players on all platforms could grab Kratos and his skin pack. You know that Sony had to do something for their console owners, however.
PlayStation players who play a single game with the Kratos skin will unlock the Armored Kratos style for their skin – it's as simple as that.
Unfortunately, Android, Xbox, PC, and Nintendo Switch players will need to stick to the standard Kratos outfit – unless you have a PS5 lying around.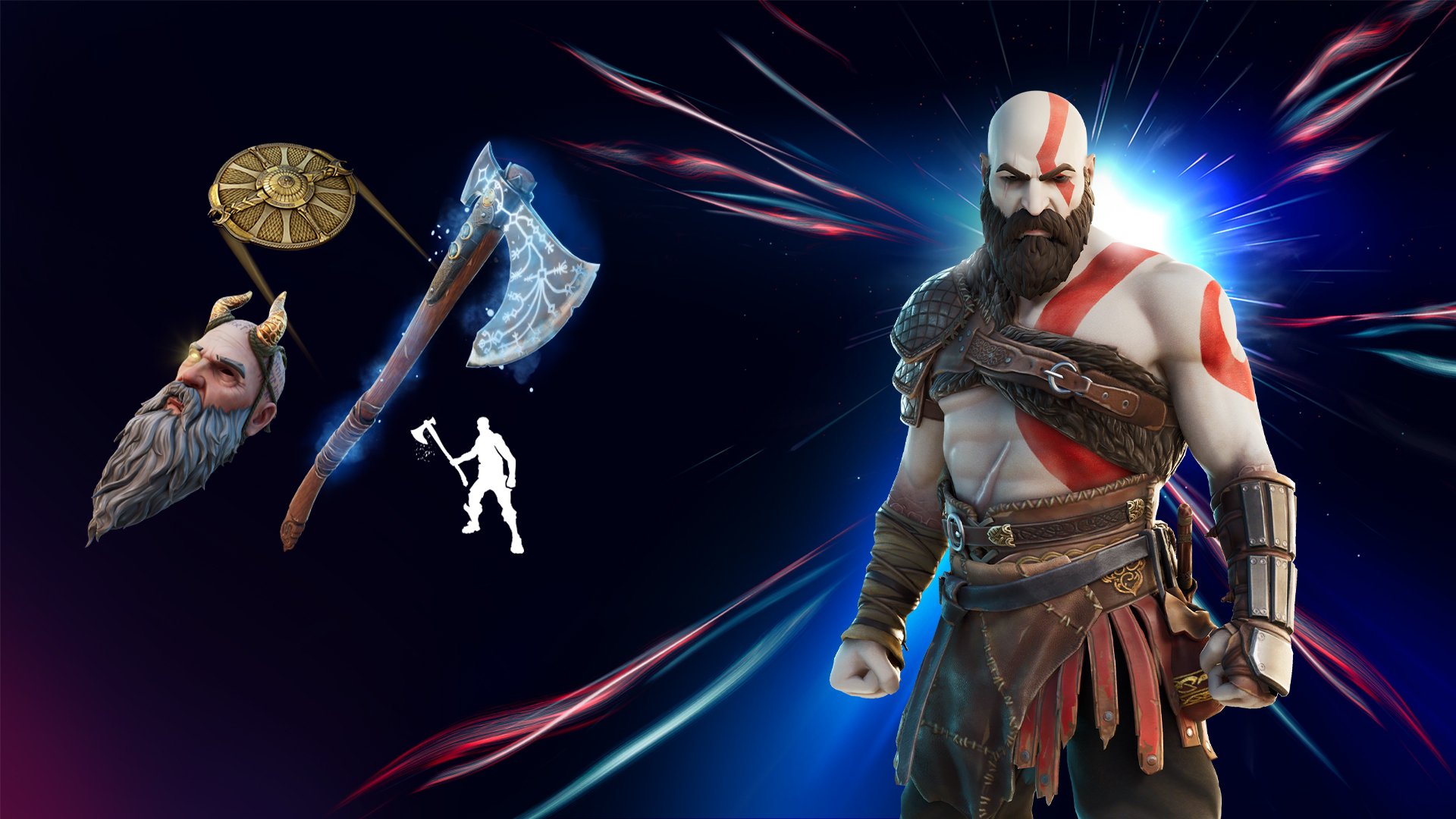 If you don't have a PlayStation on-hand, the only option you have is to ask a trustworthy friend to log onto your account and play a game for you. Giving out your account information is risky and usually a bad idea, so proceed with caution.
Hopefully for Xbox players, Microsoft will have the same deal with Epic Games when Master Chief comes to the Item Shop. He's one of the most iconic characters in all of gaming and will probably be a popular pick on all platforms.